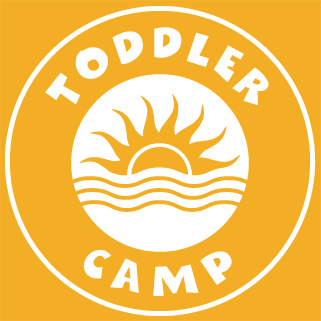 TODDLER CAMP RETURNS THIS SUMMER!

FAQ
When are the summer Toddler Camp sessions?
Session #1 runs from June 20th through the week of July 11th.
Session #2 runs from July 18th through the week of August 8th.
What days and times of the week is Toddler Camp?
Outings are available on Tuesday and Wednesday each week. Most outings begin at 10am and end by 11:30am with some modifications based on venue. You can choose to attend one or both outings on a weekly basis. Every week is a new themed adventure which includes welcome circle, activity, snack time, crafts, story and closing circle. All groups are led by our talented staff with early education experience.
What do the summer Toddler Camp sessions cost, and what is included?
Each 4 Week Session is $100 per parent/child pair. The weekly outings, snacks, crafts and welcome gift bags are included in your camp fee.
When will I receive the schedule?
We will send out a weekly schedule with what's happening each week. You will make individual bookings each week for the classes you want to attend. All bookings will be done via the CityMoms App, which you should download and create an account. As a Summer Toddler Camp perk, you will also have daily access to other activities on the App.
SPACE IS LIMITED!
Please use the sign up form below and/or Contact Us for more detailed information concerning activities, scheduling, and group meet times.